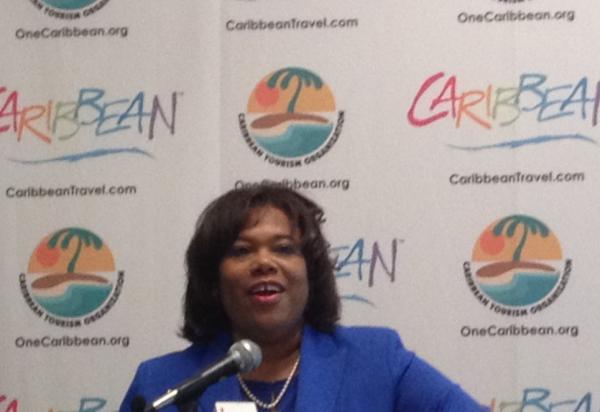 A room full of cameras, microphones, and scribbling tourism journalists was missing one important element Wednesday morning: a speaker.
Instead, tourism officials and government ministers gathered in St. Thomas at the Caribbean Tourism Organization's annual State of the Industry Conference were in seclusion in a nearby room electing a new chairperson.
The U.S. Virgin Island's Commissioner of Tourism, Beverly Nicholson-Doty, has held the post since 2012, replacing St Kitts and Nevis Tourism Minister Ricky Skerritt. Nicholson-Doty's term has seen great changes in Caribbean tourism as the global recession drifts away and rustic island outposts whole-heartedly embrace modern social media techniques, touting their various hashtags and guerilla marketing techniques.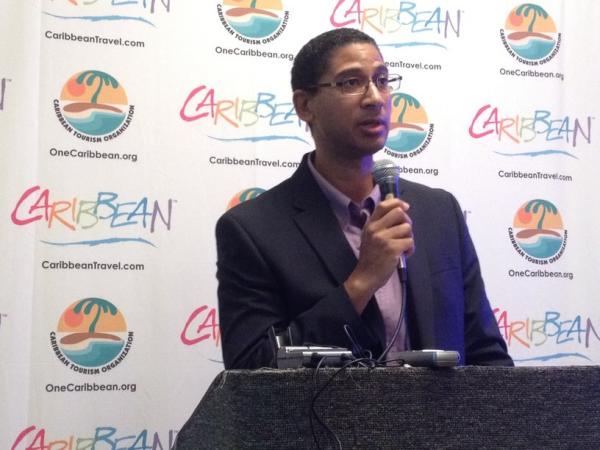 The media briefing Wednesday morning was a halting affair but not without points of interest. Colin Piper, CEO of the Discover Dominica Authority, said his island's cruise arrivals were relatively flat year-over-year but that they feel they have reached the trough and were on their way back up to a sustainable 500,000 range. That would mean a return to once-a-week summer cruise arrivals as well. In the meantime, Dominica is improving its infrastructure and human resources, repaving roads and training tour operators and taxi drivers in customer service. The Cayman Islands, USVI, Turks and Caicos, and Grenada all presented statistics pointing to strong cruise-sector growth.
At this conference last year, in Martinique, southern Caribbean islands were in talks to form a separate cruise marketing group – one initiative led by Barbados and another by Trinidad. Grenada Tourism Authority Chief Executive Officer Rudy Grant said the conversation continues with the hopes of one day creating southern Caribbean home porting.
The British Virgin Islands and Anguilla also met with the media Wednesday, largely reporting on land-based programs.
The conference officially opens Wednesday night, with the topical information sessions starting Thursday.