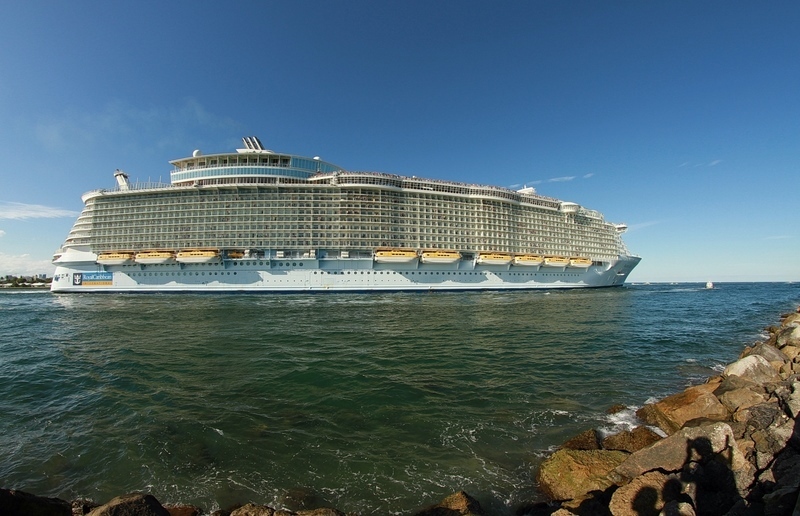 The four companies that dominate the cruise industry today, with nearly 84 percent of the global passenger capacity, will continue to dominate into the next decade with an estimated 83 percent of the total capacity by 2021, based on existing fleets and newbuild orders, according to the 2014-2015 State of the Industry Report from Cruise Industry News.
>>Click here to order the 2014-2015 Annual Report
Carnival Corporation is the market leader with 10 brands and 102 ships today and has a market share of 45.8 percent. Within the Carnival group, the Carnival brand represents 40 percent of its capacity; Princess approximately 17 percent; and Costa 15 percent. The other seven brands make up the balance.
Royal Caribbean Cruises has six brands and 43 ships and a global market share of 23.2 percent, with the Royal Caribbean brand being 66 percent of its total capacity.
Norwegian Cruise Line has a global market share of 8.0 percent and MSC Cruises, 6.9 percent.
The balance of 16 percent for the 2014 global cruise capacity is shared by some 50 other brands operating 126 ships.
The market shares shift only slightly by 2021, with Carnival, Royal and Norwegian seeing a slight reduction from the build-up of MSC, which increases its market share to 9.3 percent, based on existing newbuild orders. However, as more orders are expected from the Carnival group as well as the other brands, the relative market shares can be expected to remain similar to today's.
Notably, six brands dominate, Carnival, Princess, Costa, Royal Caribbean, Norwegian and MSC and the companies financial well-being depend on the performance of these brands.