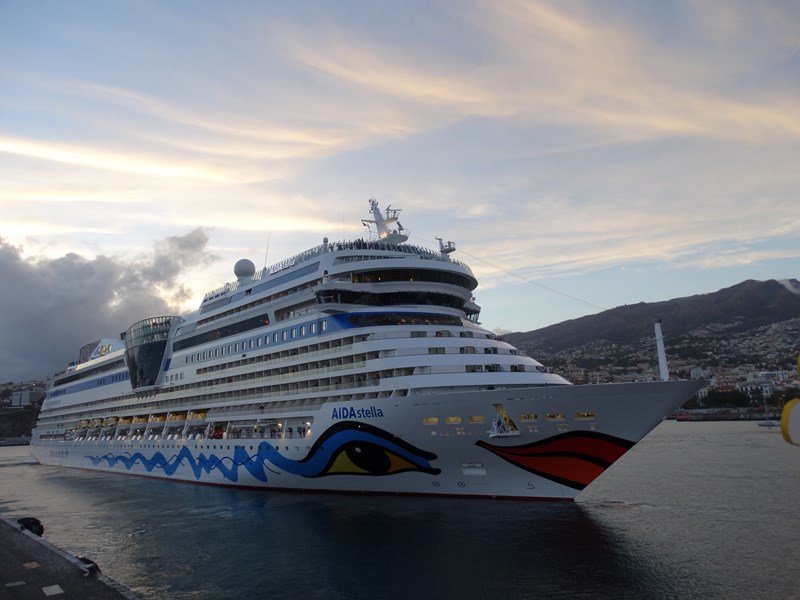 Reporting its year-end earnings today, Carnival Corporation executives gave a relatively modest outlook for 2014, saying that cumulative bookings and pricing were down for the first half of the year.
While the company expects yield improvement in the second half, total yields for the year may be down slightly due to the large capacity increase in the Caribbean and the challenging economic environment in Southern Europe.
The North American Carnival brands will have 60 percent of their capacity in the Caribbean during the first half of the year and 40 percent during Q3. Alaska is ahead on occupancy and behind in pricing, while Europe is coming back for the American market.
The European brands have 60 percent of their capacity in Europe and are not only dealing with weaker markets in Southern Europe, but also loss of Red Sea programs, and close in bookings.
As for Asia, Arnold Donald, president and CEO, said that he expects local sourcing to double in 2014 from China and Japan, from a quarter million to half a million passengers.
Donald also pointed a series of product enhancements across the fleet, which, he said, will contribute to driving demand, as well as a series of outreach initiatives to travel agents.
New onboard revenue initiatives are underway as well.
David Bernstein, executive vice president and CFO, added that Asia will represent about 5 percent of the company's total capacity in 2014 and that yields are running a little behind the corporate average. He said Carnival will continue to invest in Asia, but that for the moment, the returns are not where they should be.
In addition, Donald outlined how the fleet has become more efficient by retiring a smaller and less profitable Costa ship and introducing the new Royal Princess and AIDAstella. By 2016, he said, Seabourn will also reach a higher level of efficiency, having then replaced three older ships with a new, larger vessel.
The company said it expects to hold costs at half to equal the inflation rate. It is also benefitting from a combination of lower fuel consumption and lower fuel costs. The potential ECA impact will be mitigated by the use of scrubbers.
Bernstein said that Carnival expects to continue to reduce fuel consumption by "2 to 3 percent a year for as far as we can see." The savings are coming from tweaking ship operations to installing new technology,
In terms of corporate cost savings, executives only gave one example that of consolidating printers from 70 down to a handful for all the brands, which, "will save millions of dollars."
Carnival reported net income of $1.1 billion on revenues of $15.5 billion for its fiscal year ended Nov. 30, 2013, compared to net income of $1.3 billion on $15.4 billion in revenues last year.
The year was impacted by higher marketing spending to drive demand for Carnival Cruise Lines, voyage disruption, and higher insurance costs, among other factors.
The business norm for recovery following incidents, such as the Costa Concordia and Carnival Triumph, is two to three years, according to Donald. He said Carnival was on track, while Costa's recovery is impeded by weak market conditions in Southern Europe and may take longer.
Carnival's 2014 forecast is for earnings per share from $1.40 to $1.80, compared to actual non-GAAP earnings per share of $1.54 for 2013 and $1.98 for 2012.