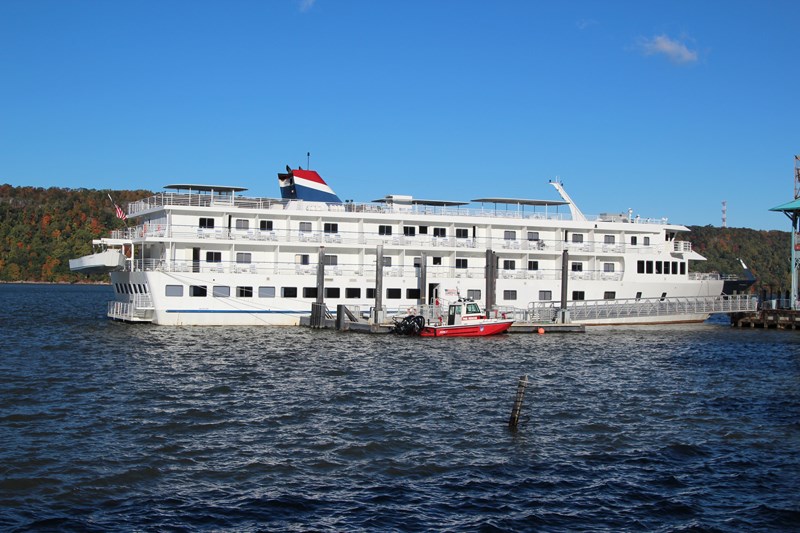 American Cruise Lines today announced that it is building four new riverboats for American river cruising.
Construction has already begun on the first two ships, with the first to begin cruising in in the spring of 2015.
The first two new riverboats will carry between 150 and 200 guests and will cruise the Mississippi River system and the Columbia and Snake Rivers. The four new ships will enter service between 2015 and 2017.
They will bring all the latest amenities and comforts to each area cruised, including the largest staterooms, private balconies, and spacious dining and lounge venues.
At least one of the four new ships will operate cruises along the Columbia and Snake Rivers from the Pacific Coast to the Idaho border, more than 500 miles inland.
It will be specially built for cruising in the Pacific Northwest with historic accents and modern conveniences. Every stateroom is designed to have panoramic views, private balconies, and room service.
The art collection is being carefully selected to highlight the Lewis and Clark expedition and the Native American tribes who helped them. During the cruise, guests will learn about the Lewis and Clark expedition while enjoying the comforts of the finest ship to ever sail this region.
The itinerary will be similar to American Cruise Lines' existing itinerary on the Columbia and Snake Rivers aboard Queen of the West, which underwent extensive renovation in 2010.
In 2012, American Cruise Lines revolutionized Mississippi River cruising by bringing an unprecedented level of refinement and service to the river through its introduction of Queen of the Mississippi, the first new ship on the river in nearly twenty years.
The additional new ships will have many of the same features and carry approximately 150 to 200 guests. They will have the largest staterooms ever with sliding glass doors for panoramic views, room service, and other amenities unique to American Cruise Lines.
"There is a longstanding history of riverboating in America," said Timothy Beebe, Vice President of American Cruise Lines. "Since the 1800s, each new riverboat has sought to outdo the last by offering more amenities, comforts, and service than its predecessors. The Columbia and Snake Rivers have not seen a new riverboat in over ten years, so the upgrade is overdue, and the new ship on the Mississippi River will complement the Queen of the Mississippi beautifully."
The announcement comes on the heels of a recent American Cruise Lines press release which revealed the company has experienced annual growth of more than 25% in each of the past three years. The company is the leader in US river cruising and has an ambitious growth plan to provide its superior service to more people each year.