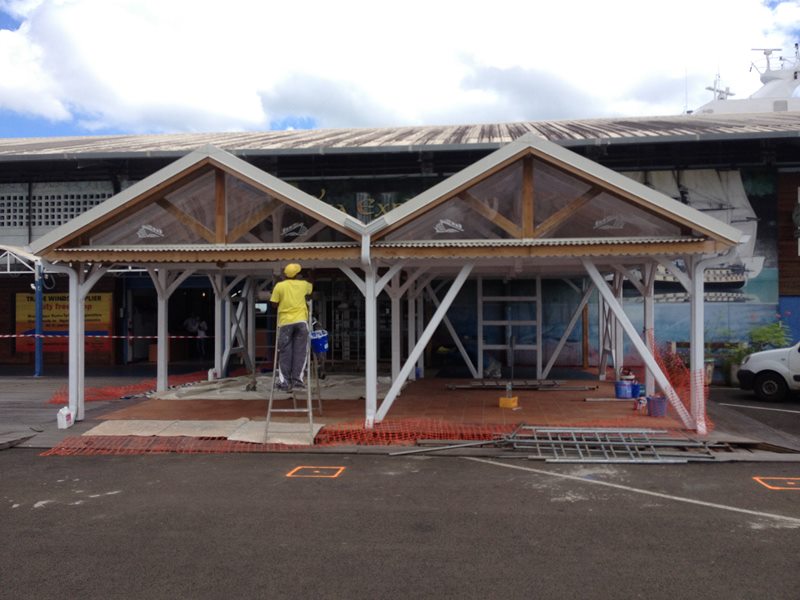 While tourism officials from around the Caribbean assembled for the opening events of the Caribbean Tourism Organization Conference in Martinique on Wednesday, the island was marking a cruise milestone in a much quieter way a few miles off in Fort-De-France.
The recently renovated Les Tourelles terminal doesn't officially open until Oct. 31 – and indeed the paint is literally not dry yet – but a visit by Compagnie du Ponant's boutique Le Boréal on Wednesday was officially the first vessel to disembark this season there. While crews were still painting the repurposed warehouse that is the new terminal, the Martinique Tourism Authority's cruise manager, Jacques Bajal, in trademark dapper attire, pointed out the enormous new luggage shading tents, coach and taxi staging grounds, and a small bandstand where musicians greet guests.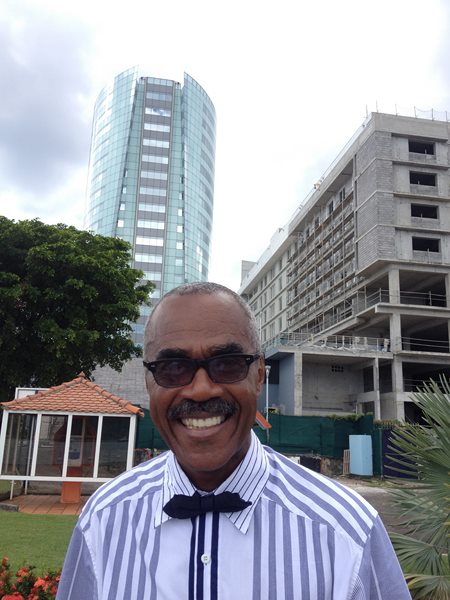 The whole area is wifi enabled. Most of Le Boréal's passengers were off on jeep tours, Bajal said, while the grinning crew sprayed water on the decks, and occasionally each other. A little shaded path that avoids the street traffic leads to the island's big news from earlier this year, the Pointe Simon pier that doubled in length to accommodate Royal Caribbean Internationals' Quantum of the Seas on Dec. 6. Three more Quantum visits are scheduled for the 2014/15 season.
"Le Tourelles is more dedicated to embark and disembark guests for homeporting," Bajal said. "This pier, Pointe Simon, is more dedicated to passengers in transit." The Jewel of the Seas will be the first ship here this season on Nov. 15.
The L-shaped pier has a track for shuttles to the nearby taxi and coach staging area. It's a lovely view of downtown Fort-de-France, just a very short walk to historical cultural attractions. A new commercial area near the pier is planned and a luxury hotel, Novotel, is under construction at the foot of the pier, over shadowed by the stunning 20-story blue-glass Business Center of Pointe Simon.
"This is why many cruise lines prefer to disembark their guests here, because it's right in the city," said Bajal, shaking hands with travel agency owners, fruit vendors and sleepy security guards. He seems to be close friends with everyone even remotely involved with tourism on the island.
Early results from 2013 show a 7.1 percent increase in cruise passenger arrivals, according to the tourism authority. It's a steady increase compared to the wild numbers from previous seasons: 74,633 passengers in 2010 followed by a disastrous 44.9 percent decrease to just 41,142 passengers in 2011 after a labor strike. With the dispute resolved, arrivals ballooned 123.9 percent in 2012 to 92,103 passengers.
The Fort-de-France coastline is scheduled for a massive sprucing up, Bajal said, making more than a mile of prime tourist locations as attractive to visitors as possible. "In three years, you won't even recognize the place," he said.