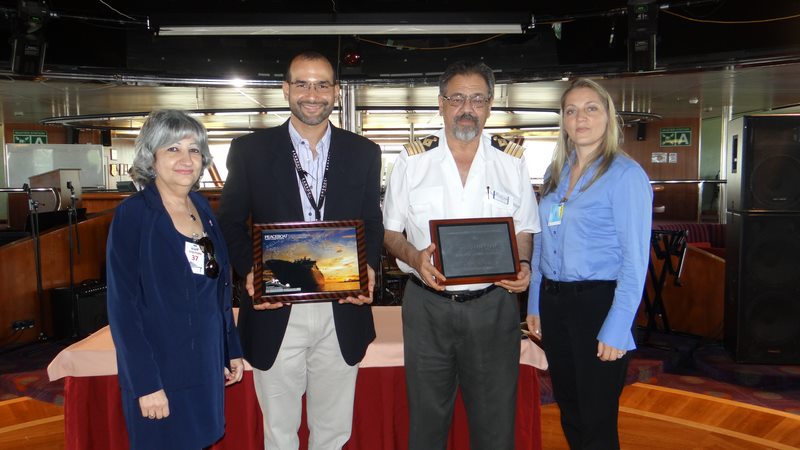 The arrival of the Ocean Dream marked the start of the 2013/2014 cruise season at Sans Souci, in Santo Domingo. Early forecasts predict a doubling of passengers for the season according to port officials.
There are some six first time callers scheduled including the Ocean Dream, AIDAbella, Balmoral, MSC Musica, Explorer (Semester at Sea) and NYK's Asuka.
MSC has upped its Caribbean program with more departures on the Musica, added Jaime Castillo, executive director of Sans Souci Ports.
"To upgrade the cruise passenger experience, we have also focused on promoting the best of Santo Domingo through an innovative tour offering, with more than 20 specialized tours. This exclusive selection is one of the most comprehensive in the Caribbean," noted Castillo.
He cited among the new tours: the Trikke City Tour, Shopping Experience, Taino Trail, Aqua World, City Tour for the Hearing Impaired and Dolphin Park .
Castillo confirmed that the recent investments to revitalize the Colonial City, plus the new culinary and entertainment offerings that are being developed in this historic town, positively impact the experience of the tourists visiting Santo Domingo as a cruise destination.
Upon arrival of the Ocean Dream, the first ship of the season, the a plaque and key exchange took place, involving the ship's captain Sotirios Papacharisiou; Jaime Castillo and Sharon Mei , as well as Luis Sanchez and Maria Teresa Baliño from the shipping agency Maritima Dominicana.