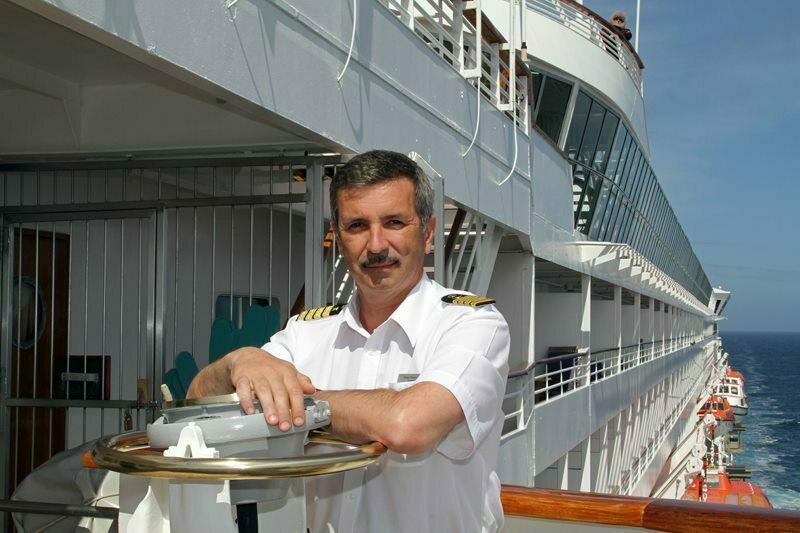 Sergey Kalashnikov, captain of Phoenix Reisen's Artania, died from a heart attack while the ship was in port on Sept. 10.
The 1984-built ship was berthed in Eidfjord, Norway.
Kalashnikov, 52, took over as master of the ship on June 19. Previously staff captain on the Artania, he was widely known by German passengers from a long career on the Maxim Gorky as staff captain.
Kalashnikov is survived by his wife and two children.
See a recent interview the Captain did on kreuzfahrten-mehr.de here.