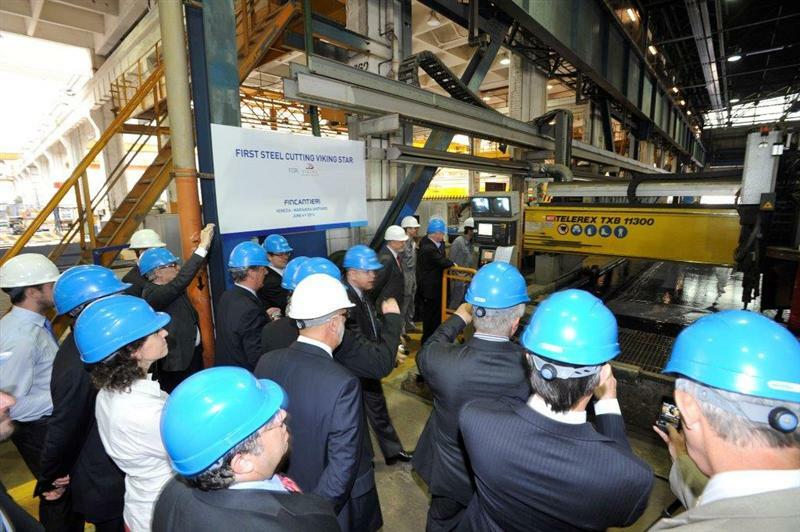 The plate-cutting ceremony was held today at the Marghera shipyard for the Viking Star, the first of two cruise ships that Fincantieri is building for Viking Ocean Cruises.
The ceremony was attended by Torstein Hagen, founder and CEO of Viking, while Fincantieri was represented by Gabriele Cocco, Executive Senior Vice President Merchant Vessels, and Attilio Dapelo, the Marghera yard manager.
The delivery of the Viking Star is scheduled for at the beginning of 2015, the ship is listed at 47,800 tons and can take 944 passengers.
The ship has been designed by SMC Design of London, while Rottet Studio in Los Angeles has been engaged to design its interior, where every attention will be paid to elegance and style.
This new shipbuilding project adds a major new brand to Fincantieri's list of cruise ship customers. The contract for the Viking Star, signed last year, includes the construction of a second ship scheduled for delivery in 2016.
Fincantieri and Viking have also signed an agreement that is being finalized for the construction of two additional passenger vessels with an option for two more.