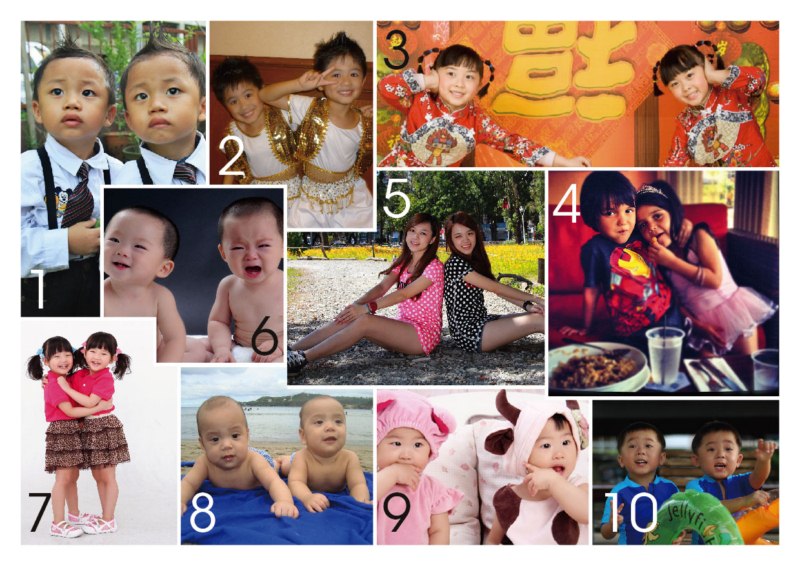 "Twins ToWin", the twins photo contest launched by Star Cruises to celebrate the upcoming SuperStar Gemini, was well received by the public as hundreds of thousands of online votes poured in to pick the top 10 twins photos in November.
The top 10 most likeable twins photos were selected from 20 shortlisted photos. In the final round, public votes accounted for 40% of the weighing while Star Cruises' votes accounted for 60%. The photogenic top 10, from toddlers to adolescents, come from China, Hong Kong, Malaysia, the Philippines, Singapore and Taiwan. Each pair of the top 10 twins is entitled to two cabins on the newly-renovated SuperStar Gemini on her inaugural cruises in Sanya (1-3 February) or Shanghai (April)1.
Star Cruises was pleased by the public support for the "Twins ToWin" campaign and the quality of the photos and has decided to add an offering of 10 more consolation prizes of one complimentary 3-days-2-nights cruise on SuperStar Gemini in Sanya to each of the other 10 twins in the 20 shortlisted list.
Launched in October, "Twins ToWin" called for the most likeable photos of twins across the globe. The twins photo campaign resonates fittingly with SuperStar Gemini, named after the Greek mythological and zodiac twins and is undergoing a US$ 50 million multi-faceted major refurbishment. The 50,764-tonnage SuperStar Gemini will commence her inaugural cruises from Jan 2013, starting with deployments from Penang (2 – 24 Jan) and a 7 days / 6 nights special cruise (25 Jan – 31 Jan) to Singapore / Ho Chi Minh City / Nha Trang / Hong Kong. The vessel will soak up the tropical fun in Sanya from 1 Feb to 31 March. From April to Oct 2013, the vessel will commence her summer homeport deployment in Shanghai offering over 40 cruises in 4D3N to 7D6N itineraries to a number of destinations in North Asia.