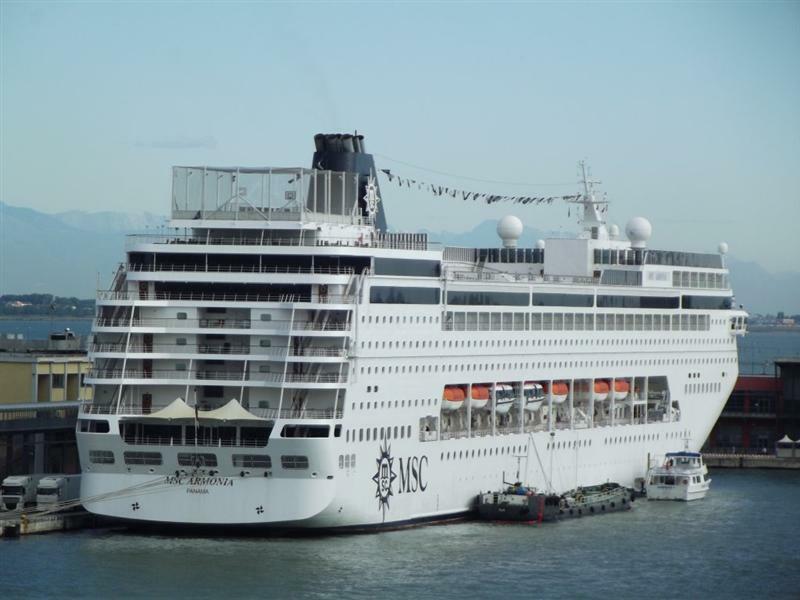 MSC Cruises is offering a creative repackaging of its repositioning cruises, calling them Grand Voyages, featuring new menus and beverage selections reflecting the itineraries and ports of call, in addition a lecture program and regionally inspired entertainment and theme nights.
Two lecture series have been added to the 2012 Grand Voyage program: A behind the scenes lecture series of MSC history, navigation and ship engineering, and history lectures presented by experts from European universities and be tailored to each itinerary in English, German or Portuguese.
According to an MSC press release, guests will learn not only about the history, geography and culture of each destination they visit, but will be transported back in time to the old days of sea travel, discovering the dawn of early navigation along the same routes.
A combined dining and entertainment program will be offered, including special menus in the restaurants, cooking demonstrations, and more.
For instance, calling in Casablanca, guests will be treated to a Moroccan themed evening including a bazaar, a North African themed menu and a screening of the much classic film Casablanca.
Brazilian night will be a carnival, with numerous themed cocktails including "One Million Brazilian Colours" and dinner menus including typical Brazilian fish and meat dishes.
On French evenings, a typical aperitivo will be available in a 'French corner' of each bar, followed by a rich menu in the restaurant to complete the gastronomic experience.
Certain countries that aren't included in itineraries will also be celebrated during days at sea. During an Italian themed day at sea, for instance, guests can watch ice cream making demonstrations, attend a Nutella party and enjoy an Italian wine tasting session, while during a British themed night on board they can sample some of Britain's best whiskies.
Unique to MSC Grand Voyages, classical concerts will also take place during each cruise.
Other onboard activities have been designed to last for several days and to create a shared journey for guests enjoying the cruise. MSC Stars, for instance, is based on reality TV talent contests and lasts throughout the entire voyage, with castings, selections and performances helping audiences decide exactly which guests have the 'MSC factor'.
Each grand voyage will continue to offer a traditional and comprehensive enrichment programme, including Argentinian tango, Brazilian samba and rock 'n' roll dance courses, hands-on arts and crafts sessions, art carving events, English, Spanish and Portuguese language learning adventures, and chess and bridge lessons and tournaments. Classic and modern film and documentary screenings linked to every voyage have also been added to each itinerary. Guests heading for the clear blue skies and seas of the Caribbean can now travel alongside Captain Jack Sparrow, with the entire series of Pirates of the Caribbean amongst the films available, while guests on their way to South Africa can enjoy films including the powerful Invictus and the light-hearted Madagascar.
The Grand Voyages begin Oct. 27, 2012, with the Magnifica sailing a 16-day/17 might cruise from Genoa to Brazil. The Opera sails on Nov. 1 from Venice to Cape Town. The Sinfonia follows on Nov.9 from Genoa to Cape Town.
The Fantasia leaves Genoa on Nov. 11, heading for Santos, and the Poesia sails for Port Everglades Nov. 27. The Musica sails from Venice to Rio, departing Nov. 18. The Orchestra sail from Genoa to Salvador on Nov. 15, and the Lirica from Genoa to Fort de France on Nov. 30.