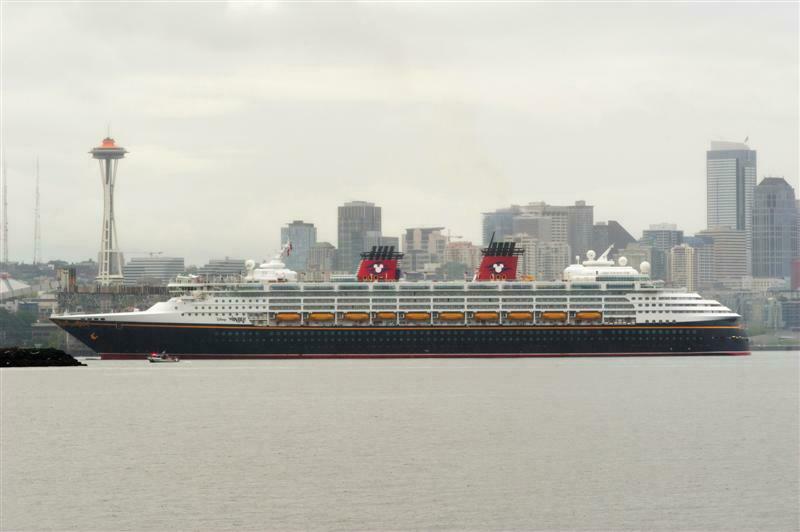 The Disney Wonder sets sail for the first time from the Port of Seattle today taking cruisers on the first of 14 seven-night Alaskan itineraries. To celebrate the inaugural call on Seattle, Captain Thord Haugen and his shipboard officers hosted local port officials and community leaders aboard the vessel for a plaque exchange ceremony, which is maritime tradition.
"The Pacific Northwest is a favorite destination for our guests and we are excited to be here," said Disney Cruise Line Captain Thord Haugen. "Our guests can't wait to experience the breathtaking beauty this region is known for, from spectacular glaciers to snow-capped mountains to a wide variety of wildlife."
The Alaskan itinerary for the 2,700-passenger Disney Wonder includes stops in Tracy Arm, Skagway, Juneau and Ketchikan, Alaska, and Victoria, British Columbia. In September, the ship heads back to Los Angeles, Calif. to sail seven-night itineraries to the Mexican Riviera in the fall. At the end of the year, the Disney Wonder will reposition to Miami, marking the first time a Disney Cruise Line ship will sail out of Southern Florida.