Disney Cruise Line's third ship and first since 1999, the Disney Dream, will continue to evolve the cruise industry as she joins the Magic and Wonder.
The 128,000-ton newbuild has that extra Disney touch in just about everything making it an obvious fit for families with a surprising amount of adult-only venues. The finished work quality from Meyer Werft, in part due to assistance from Walt Disney Imagineering, is solid.
From Mickey Mouse knobs on cabin drawers to the corridor carpet featuring four ships, and big stars in Los Angeles, Port Canaveral and Barcelona (Disney's homeports) – it's evident Disney has looked at every last detail apart from the huge highlights: entertainment, dining, children's facilities, at-sea fireworks and an armada of things to do.
The show-stopping AquaDuck water slide literally shoots passengers off the side of the ship before wrapping them through the front faux funnel and then back around. Disney may have game, set, and match in the water slide competition with the AquaDuck.
Adults Not Forgotten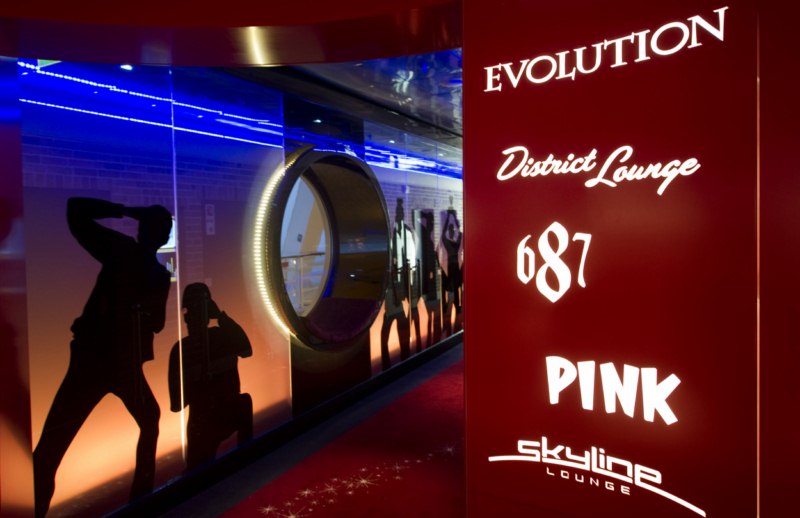 Disney seems to have gone to extra lengths to make sure adults have their own venues as the ship has ample day and night "adult" areas. Apart from the mandatory disco, and bars around almost every corner, the Dream also features the Skyline Lounge, featuring different city scenes during the day and night.
Two outdoor spots include a top-deck outdoor sitting area, and contemporary pool including a bar that is partially in the water. The vessel does not have a casino.
Photos
Disney has also modernized the very standard cruise ship photo experience. Instead of now hunting for a photo, the photo area looks like a library (which the ship does not have, surprisingly).
Shelves with albums house the voyage's photos, and upon swiping their sailing card, guests can quickly locate a photo.
Keys
A sign of the times? Gone is the idea of putting your key into or swiping it through the lock on cabin doors. Instead, all passengers have to do is get their card near the black transmitter and the door will unlock.
While revolutionary – and extremely handy – on a cruise ship, most college dorms have had this kind of technology for the last decade.
Phones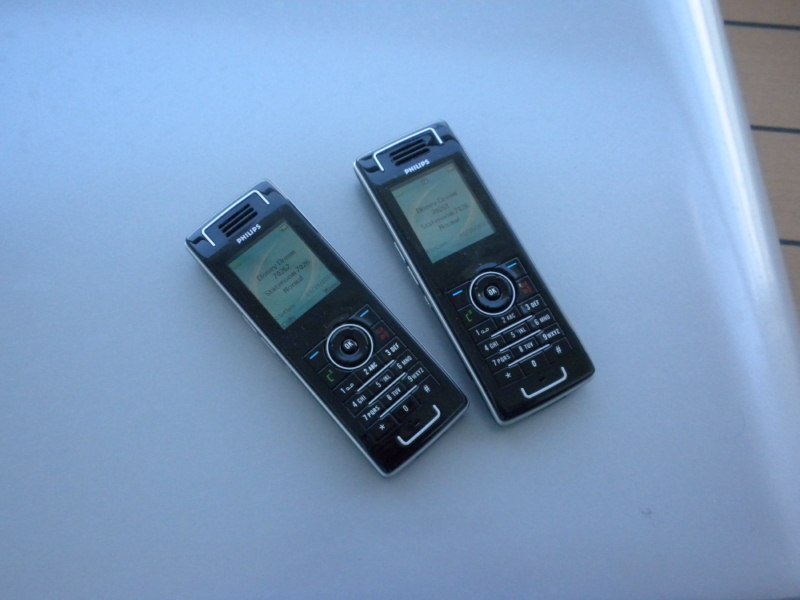 Passengers will find two Philips mobile phones in their stateroom.
Passengers can use the phones to call one another and other phones on the ship's network and are free of charge (except a $250 fee if a passenger damages or loses one).
There is still a standard digital Cisco phone in each stateroom that can call around the ship.
The phones are also capable of texting, making it easy for families to keep in touch on the ship or on Disney's private island – Castaway Cay – where the network also works.
Stateroom
A high bed smartly allows gigantic suitcases to hide underneath, but the big cruise industry surprise comes in the bathtub – a rare sight in a place where space is supposed to be saved.
Disney has included two separate bathroom units, one with a toilet and sink, and the other with the shower/bathtub along with a second sink.
The combination is obviously targeted towards families and should prove a big positive (especially when compared with the bathrooms on some other recent newbuilds), however, the lack of storage space in either side of the bathroom could be a problem.
The rest of the cabin delivers in the storage capacity statistics reporting department, with two large closets, various drawers and cabinets, and a coffee table that opens – essentially making it a large chest.
The HVAC controls again, like most other ships, do not have exact temperature control or fan speed, but a blue to red LED light indicator for temperature and a quick cool option. In tune with fuel savings, passengers have to insert their cruise card before any of the cabins electrical features work, and again, just like most other ships, any credit card or business card will also be sufficient.
And More
Enchanted Artwork scattered throughout the vessel comes to life as passengers walk by, and inside staterooms, as has been talked about extensively, feature virtual port holes.
Stay tuned for more ship updates, including exclusive interviews, from the Disney Dream preview from Cruise Industry News.
For a complete ship review, read the Spring 2011 edition of the Cruise Industry News Quarterly Magazine. Click here to subscribe.