Another residence ship is in the works, but this time around there is a slight twist. The Quintessentially One is moving closer to contract, according to Aaron Simpson, founding partner of both Quintessentially and Quintessentially One, who told Cruise Industry News that they expect to sign a building contract in the first half of 2011 for launch in 2013.

The 48,000-ton ship is based on the residence-ship concept, but with slight adjustments. Only 12 spaces will be available for outright sale, and those are "close to contract," said Simpson. Meanwhile, 234 other units, comprising of one and two bedrooms, will operate as an exclusive hotel club.
"The hotel suites are available to the members at any time they would like to visit the club, and membership will be required," Simpson explained.
This is an adjusted residence ship business model coming after The World and the in-progress Utopia.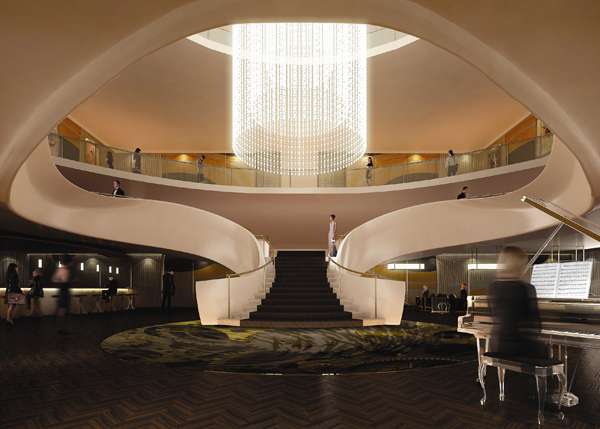 The World eventually launched despite speculation, but was much smaller than originally planned. Meanwhile, the Utopia, another residence ship, is also moving towards a firm building contract with Samsung Heavy Industries.
The Quintessentially One will also include some exclusive amenities, according to the company.
A 6-star spa will span over two decks. Night clubs and entertainment will be operated by New York renowned "The Box" and London-based "Boujis"
Onboard food and beverage will lend itself to the same concept, with restaurants being operated by Wolseley and Zuma. Bars will be run by Monkey Bar of New York.
Simpson told Cruise Industry News that the ship will also have what he described as a beach club, and indoor car parking for residents who would be able to bring their cars.
Furthermore, the rear of the vessel features the Kloster Marina with docking facilities. And "Kloster" is no coincidence.
Read the full exclusive report on the Quintessentially One in the 2010-2011 Winter edition of the Cruise Industry News Quarterly Magazine. Click here to subscribe today.