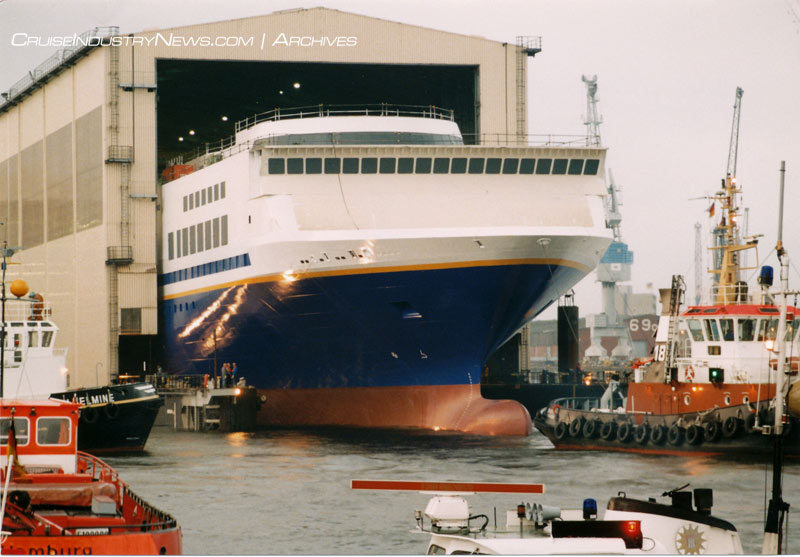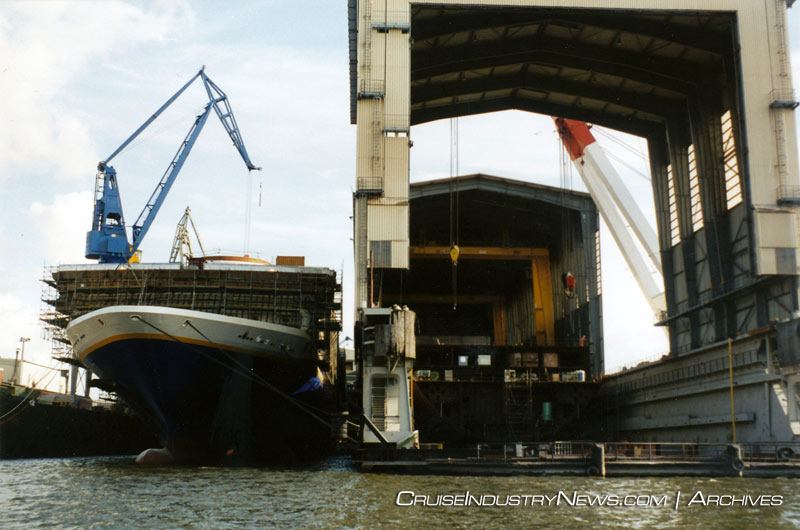 Pictured here under construction at Blohm+Voss shipyard is Royal Olympic Cruises' Olympic Voyager, which launched in 1999 and could sail at an average speed of 27 knots.
At the time, Blohm+Voss noted the innovative monohull design which produced the fast cruising speeds and a top speed above 30 knots.
The Olympic Voyager and her sister, the Olympic Explorer, were Royal Olympic's first newbuilds and joined a fleet of five existing ships.
Royal Olympic ceased operations a few years later, with both ships being sold at auction in 2004. The Olympic Voyager currently operates as the Grand Voyager for Iberocruceros.