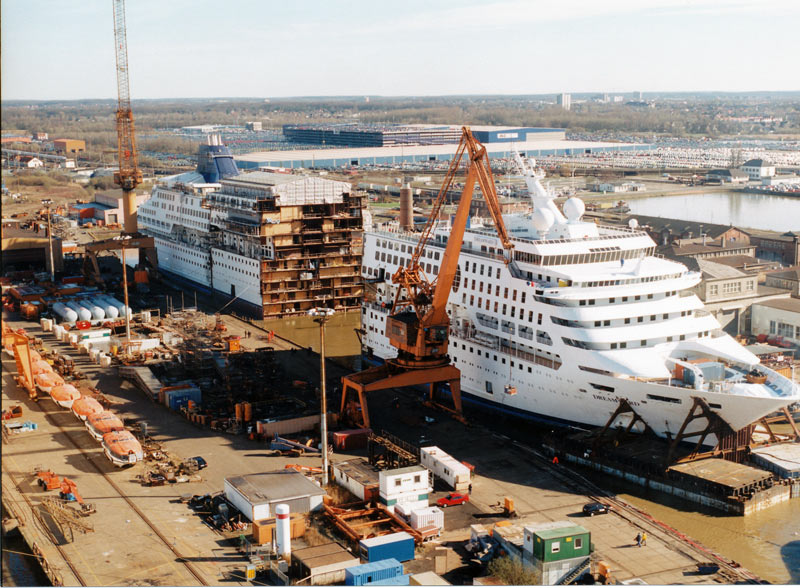 The Norwegian Dream is still in the Mediterranean awaiting a buyer, while sources familiar with the situation, told Cruise Industry News that arbitration was underway between Louis Cruises and Star Cruises, as well as possibly Norwegian Cruise Line, after the 2008 sale to Louis fell through.
At the time, Louis claimed the Dream suffered from certain technical issues. One of the main engines needed repairs, according to sources, which have since been completed. The Dream has been at Neorion Syros Shipyards in Greece. The shipyard referred inquiries to Star Cruises, which would not comment. Inquiries to Louis have also gone unanswered.
Shipbrokers told Cruise Industry News that they have inspected the ship and claimed she is suitable for service. A senior executive at one cruise line with second-hand tonnage said he was not interested, however, as the superstructure of the Dream does not allow for balconies to be added, he said.
According to observers the ship has made several trips for inspection to various parts of the Mediterranean recently, including Kusadasi.
The Norwegian Dream was built in 1993 and originally entered service as the Dreamward. She was lengthened in 1998, increasing the passenger capacity from about 1,250 to 2,150. Her sister ship, the former Norwegian Wind, ex-Windward, presently sails as the SuperStar Aquarius for Star Cruises.
Louis announced in 2008 that it was acquiring the Norwegian Majesty and the Norwegian Dream for $380 million. The Cyprus-based company subsequently acquired the Majesty which is sailing as the Louis Majesty.