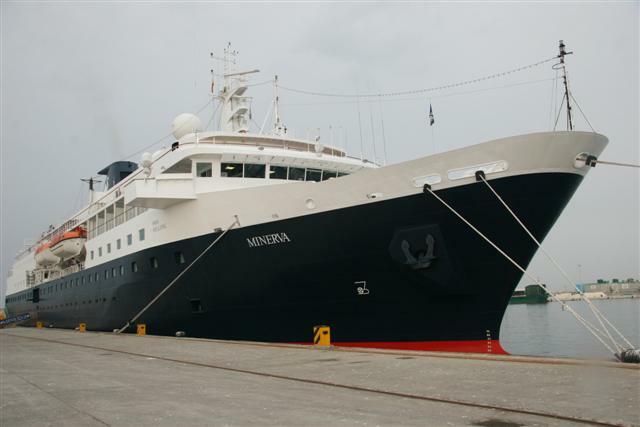 The Spanish port of Motril is building its cruise traffic with 15 calls in 2010 and nine calls confirmed so far for 2011, according to Jose Bermudez del Valle, general manager. Callers are mostly small and medium-sized luxury and soft adventure ships.
Attractions include the city of Granada and the Alhambra Palace, which are only 45 minutes, but 800 meters above sea level, following an ancient Arab path that today is a modern highway. Within a short distance are villages known for their gastronomical traditions and rich wine cellars, as well as beaches. Motril itself is warm and sunny, promising an average temperature above 20 degrees Celsius more than 300 days out of the year, allowing the growing of tropical fruits. The area also has a history of sugar production when Arab traders first brought what was then called the "sweet gold" from the Far East.
In addition is the caviar fish farm in Riofrio – raising Adriatic sturgeons, which otherwise are almost extinct – and claiming to produce the only ecological caviar in the world and also one of the best. Riofrio accepts visits to its facilities based on groups with a minimum of 20 passengers and at a cost of 60 euro each. The visits include a guided tour plus tastings of two different types of caviar – 10 grams each. Visits must be booked at least two weeks in advance.
For winter calls, passengers may also be able to go skiing in the nearby Sierra Nevada mountains.
Motril has three berths which can accommodate ships up to 300 and 200 meters, respectively, with drafts of 10.5 and 7.6 meters. Anchorages are also available and tendering is permitted.
There is no passenger terminal, although one is being considered.
The downtown area of Motril is 2 kilometers away and the port offers complimentary shuttle service.
Total passengers in 2009 were 3,460 on 16 calls.