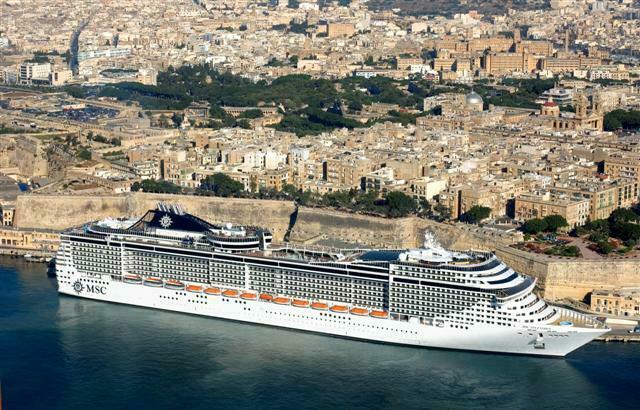 As we start on a new year, the cruise industry has sailed through one of the most challenging economic climates of recent times. But the large (publicly traded) companies did not only sail through 2009, they also managed to post net income, contrary to the rest of the leisure industry and many other industries and companies. Last year stands as a tribute to cruise line management and thousands of employees ashore and on the ships that ensured that the product delivery did not diminish. Their energy, passion and attention to detail did not waver.
Going into 2010 with a fresh sense of purpose and the drive, the seas are far from calm, however. Fuel prices are as unpredictable as ever, and the industry has to cope with a variety of environmental demands, ranging from emission control areas to green ports, as well as new safety and stability rules. The Maritime Labor Convention is also expected to be ratified, and be implemented, starting in 2012. All these factors will contribute to shape the future. However, over its some 40-year history, the industry has proven capable of adapting and prospering during difficult times. Rising fuel prices and the economic decline from fall 2008 through 2009 also gave the industry incentive to operate smarter and more efficiently.
Meanwhile, the cruise lines continue to raise the bar and expand in established markets, as well as exploring new markets and destinations. They continue to sail on a growth course in North America and Europe, and are building up fast in South America and Down Under, while also exploring such new markets as China. On both the hardware and software sides, we are impressed by the new ships and the variety of product offered, from the freestyle concept of Norwegian Cruise Line to the scope and breadth of the Oasis of the Seas, to new itineraries offered in virtually every market – with varying lengths of cruises, different departure days of the week and new homeports – bringing ships closer to markets and making cruises more affordable and accessible to more people.
The business model is sound: Cruise lines build quality ships in experienced shipyards; they source the best talent for officers and crew internationally; they benefit from economies of scale and in many cases shared best practices among brands; employ sophisticated yield management techniques; source passengers globally; and deploy ships in the most profitable markets.
So for 2010, we are looking forward to continuing to observe the industry as it may set and change its future course, if need be, according to circumstances. We and our growing and energized staff are proud to be part of cruise industry.
Angela Reale Mathisen & Oivind Mathisen
Publishers
Excerpt from Cruise Industry News Quarterly Magazine: Spring 2010