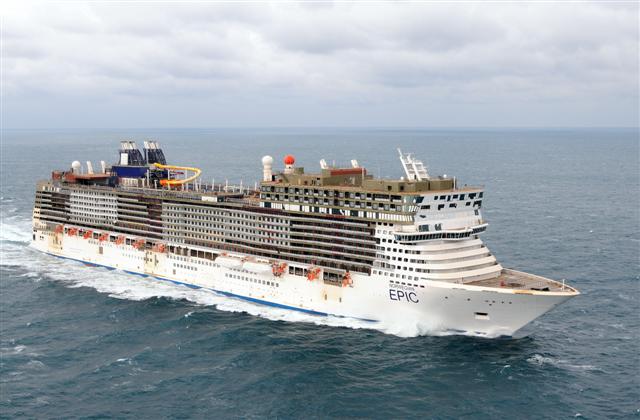 "Everything is working well. We are cooking," said Kevin Sheehan, CEO of Norwegian Cruise Line. "Our revenue is up; our cost structure is much better; employee scores have improved; passenger ratings are up; and pricing is good.
"We have had eight consecutive quarters of consistent earnings performance and are well positioned for 2010 and looking forward to 2011," Sheehan told Cruise Industry News in a one-on-one interview. He also said that Norwegian experienced lesser yield reductions during 2009 than either Carnival Corporation or Royal Caribbean, while also taking out more cost and sailing with higher load factors.
Eventually, Sheehan plans to take the company public. He said the original plan was to go public in 2010. Apollo Management, which acquired a 50 percent interest in Norwegian Cruise Line in 2007, made it clear to Cruise Industry News then that its intention was to turn the company around with a solid return for its shareholders.
Meanwhile the world changed, and Sheehan was soon facing very different metrics than when he took the helm. But despite the circumstances, "Norwegian has been delivering positive results," he said. "We have fixed the balance sheet; and we have great ships. And we have had a great start to the 2010 Wave season."
"It will take some time before we go public," Sheehan continued. "We will wait for the market to stabilize and for the multiples of Carnival and Royal Caribbean to return to their historic levels."
The brand is also moving back to its roots in one sense. Sheehan wants the line to be known as Norwegian Cruise Line, rather than by its NCL acronym. "Norwegian Cruise Line is a powerful name," he said. "It stands for seafaring history and traditions and makes our name that much more powerful."
Citing the business management book Good to Great (by Jim C. Collins) about how companies transition from being average companies to great companies and how companies can fail to make the transition, Sheehan said: "We are taking an undermanaged brand and bringing it to the next level. We are giving people lofty goals, but also showing them how to get there.
"We are also focused on being consistent, while growing revenues and keeping costs down. We want employees to think of this as a great company to work for; investors to see us a great company to invest in; for travel agents to regard us as a great partner; and for passengers to love our cruises."
Excerpt from Cruise Industry News Quarterly Magazine: Spring 2010