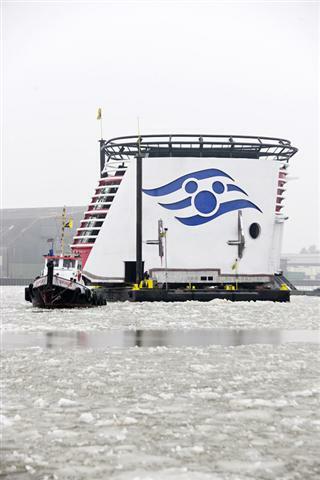 The funnel of the Disney Dream cruise ship is in the final stages of construction at the Meyer Werft shipyard in Papenburg, Germany, where the iconic piece is being painted before it is permanently mounted to Disney's newest ship.
The Meyer Werft team will apply the finishing paint coats over the next week, transforming the piece from its current unadorned state, into the traditional red and black colored smokestack that has become the icon for all Disney ships.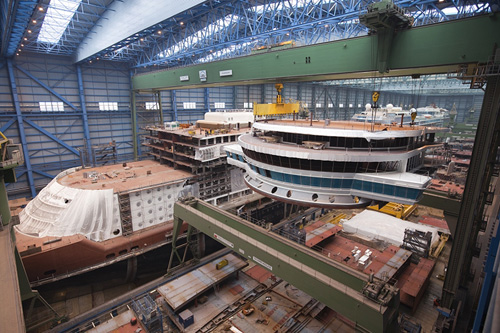 Made of aluminum, the massive piece is approximately 98 feet long, 41 feet wide, 65 feet high and weighs in at 200 tons.
The Disney Dream, scheduled to join the fleet in 2011, is the first of two newly-designed ships destined to expand family cruise options to more people in more places around the world. The ship's maiden voyage will be January 26, 2011, from Port Canaveral, Fla., where the ship will homeport. Disney's second new ship, the Disney Fantasy, will come online in 2012 and together the two new ocean liners will more than double the capacity of Disney Cruise Line, each having 1,250 staterooms and a tonnage of 128,000.