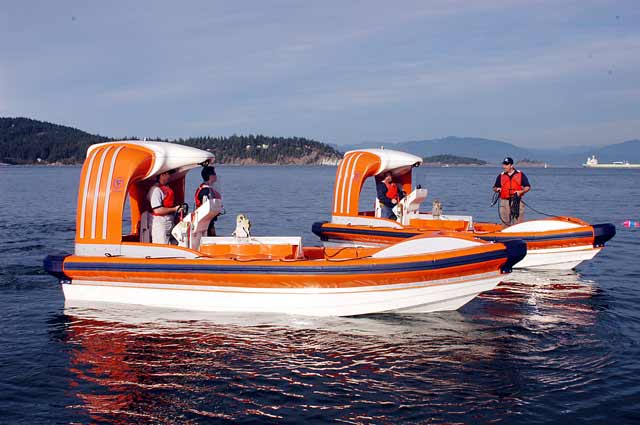 Cap Sante International, a global provider of lifeboat, rescue boat, marine safety products and USCG approved training has announced the opening of its new survival craft training and service facility on Fidalgo Bay in Anacortes, WA.
The new on the water facility complements the company's international division, with offices in Hamburg, Germany, Perth and Brisbane, Australia. The new facitlity also offers a newly remodeled ship service facility that provides, mechanical, fiberglass, paint and system service for lifeboats.
"As part of our ongoing expansion, we are pleased to open our Survival Craft Training Center. Our goal is to expand CSI services in such a way that superintendents and safety officers may secure all their survival craft needs from a single provider. We want to save them time, effort and expense managing these important programs. The strategic location of the new office not only allows us to serve our clients throughout the area, but we have the added capability to bring our training offsite as well" said CEO Richard Wright.
The center will train professional seafarers in all aspects of survival craft and water survival techniques and complies with International Maritime Organizations (IMO) Standards for Training certification and Watchkeeping (STCW) requirements.
The new facility is located at 2915 W Avenue, Anacortes, WA 98221. For more information, please call 360-293-3994 or visit www.capsanteintl.com.
Cap Sante International is a leading 3rd party service provider of lifeboat, rescue boat, marine safety products and USCG approved training. CSI represents over twenty manufacturers of lifeboats, davits, and "on-load" release equipment. The group serves
Commercial and cruise shipping companies, shipyards, and offshore platforms.