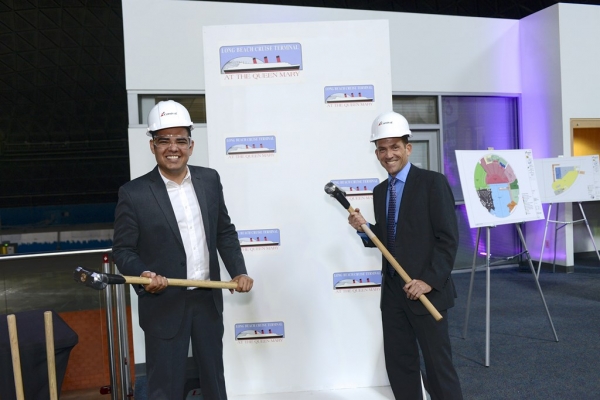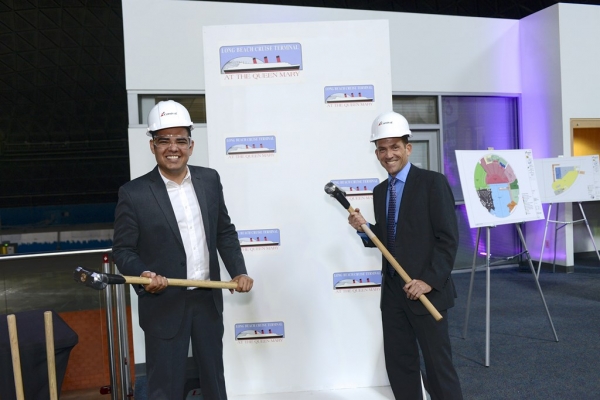 Carnival Cruise Line marked the beginning of a multimillion-dollar renovation of its Long Beach Cruise Terminal facility to accommodate larger ships and enhance terminal operations, according to a statement.
A groundbreaking ceremony on Wednesday included remarks by City of Long Beach Mayor Robert Garcia, President and CEO of Long Beach Convention & Visitors Bureau Steve Goodling and Carnival Cruise Line Vice President Strategic and Commercial Port Development Carlos Torres de Navarra among others.
Carnival unveiled its design plans for the terminal during the celebration. The renovation will increase the space Carnival currently occupies in the terminal facility from approximately 66,000 square feet to 142,000 square feet. The expansion and new design will allow for a dramatically enhanced passenger experience and operational flow within the terminal. In addition, the project includes the expansion of portside "cold-ironing" to enable larger ships to plug into the local electric grid to reduce exhaust emissions while docked. Further enhancements to the area surrounding the geodesic dome which houses the cruise terminal and the adjacent Queen Mary attraction are also planned.
"The start of construction on this project further cements our commitment to the City of Long Beach and the outstanding relationships we have built with the leaders and people of this community," said Carnival's Torres de Navarra. "Our operations bring tremendous economic benefit to this area and expose hundreds of thousands of people a year to this great city. These new terminal enhancements will further grow that positive impact," he added.
"The expansion of the Carnival Cruise terminal is great news for Long Beach and great news for visitors to our city," said Long Beach Mayor Robert Garcia. "The added capacity will bring more tourism and economic activity to Long Beach, and we're pleased to continue working with Carnival for many years to come."